Investing in innovation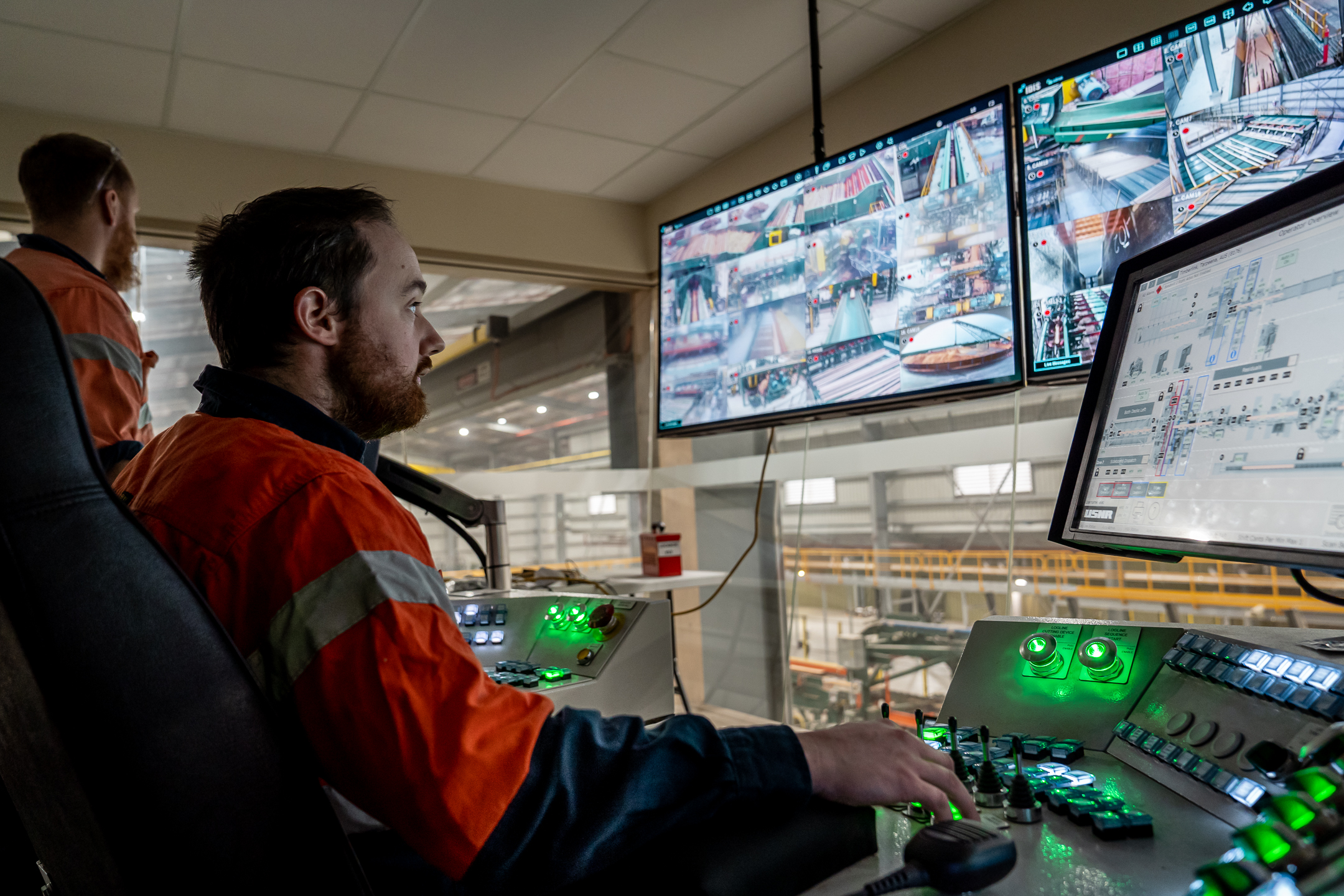 Our manufacturing facilities are located in Bell Bay in Tasmania and Tarpeena in South Australia. Together they process more than one million tonnes of plantation log each year.
But our manufacturing facilities are much more than the sum of their output – they are places of innovation and community. We are always looking for new ways for our manufacturing facilities to be more efficient and sustainable, exemplified by our new contraflow kilns and our building of a bio-composite plant in Bell Bay which will produce wood plastic composite products that will repurpose plastic waste and plantation timber mill residues.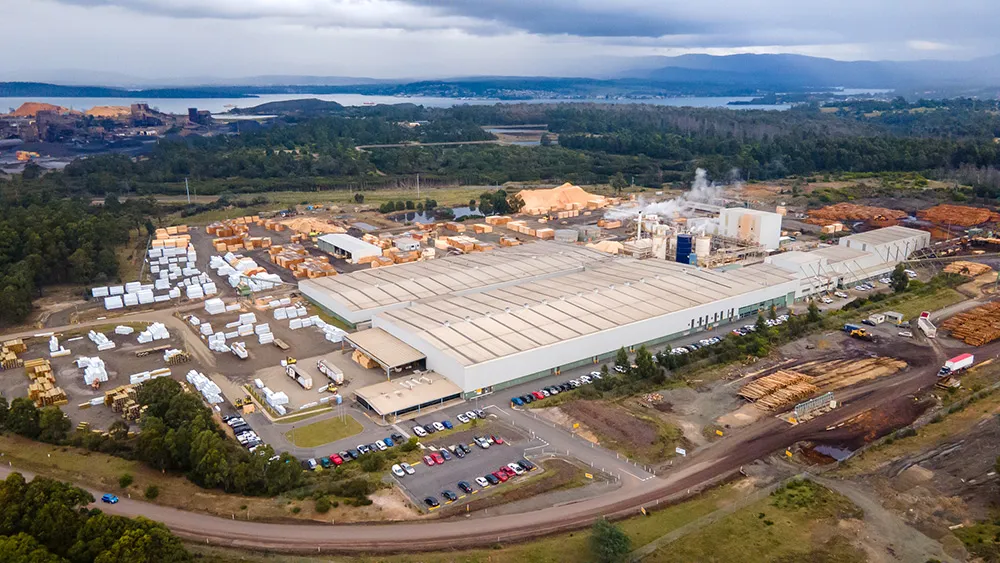 Bell Bay, Tasmania
We are the only softwood manufacturing company located in Tasmania with a large-scale, forest-integrated plantation.
We directly employ around 200 people at Bell Bay, and we also use local contractors and businesses as often as possible. The indirect economic impact of our Bell Bay manufacturing facility on the local economy is estimated to be around $150 million.
We produce a wide range of products at our Bell Bay manufacturing facility, with a mix of structural framing, outdoor structural framing, fencing, landscaping, decorative and industrial products. Our Bell Bay manufacturing facility also uses a cutting-edge Contraflow Kiln to efficiently and accurately dry our products meet the highest standards.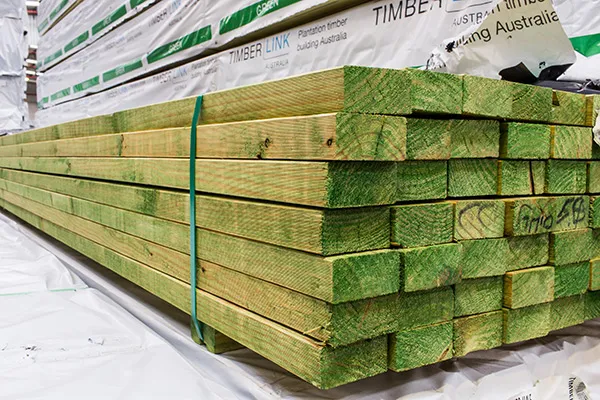 Timberlink Green Low Odour, our outdoor framing range, is also produced in Bell Bay – and was the first manufacturing facility in the world to produce this product. Timberlink Green Low Odour was developed with our treatment supply partner Lonza (Arxada) after customers complained about the strong smell of traditional LOSP, but wanted to keep stocking it due to its superior stability and appearance. Timberlink Green Low Odour has 30 times less odour, so it creates a more pleasant workplace for our customers and end-users – without losing its strong stability and appearance.
At Bell Bay, we are currently building a Bio Composite plant that will produce wood plastic composite products. The new plant will be both an investment in the Bell Bay community, creating local jobs, as well as an investment in the environment as the plant will redirect HDPE plastic from landfill.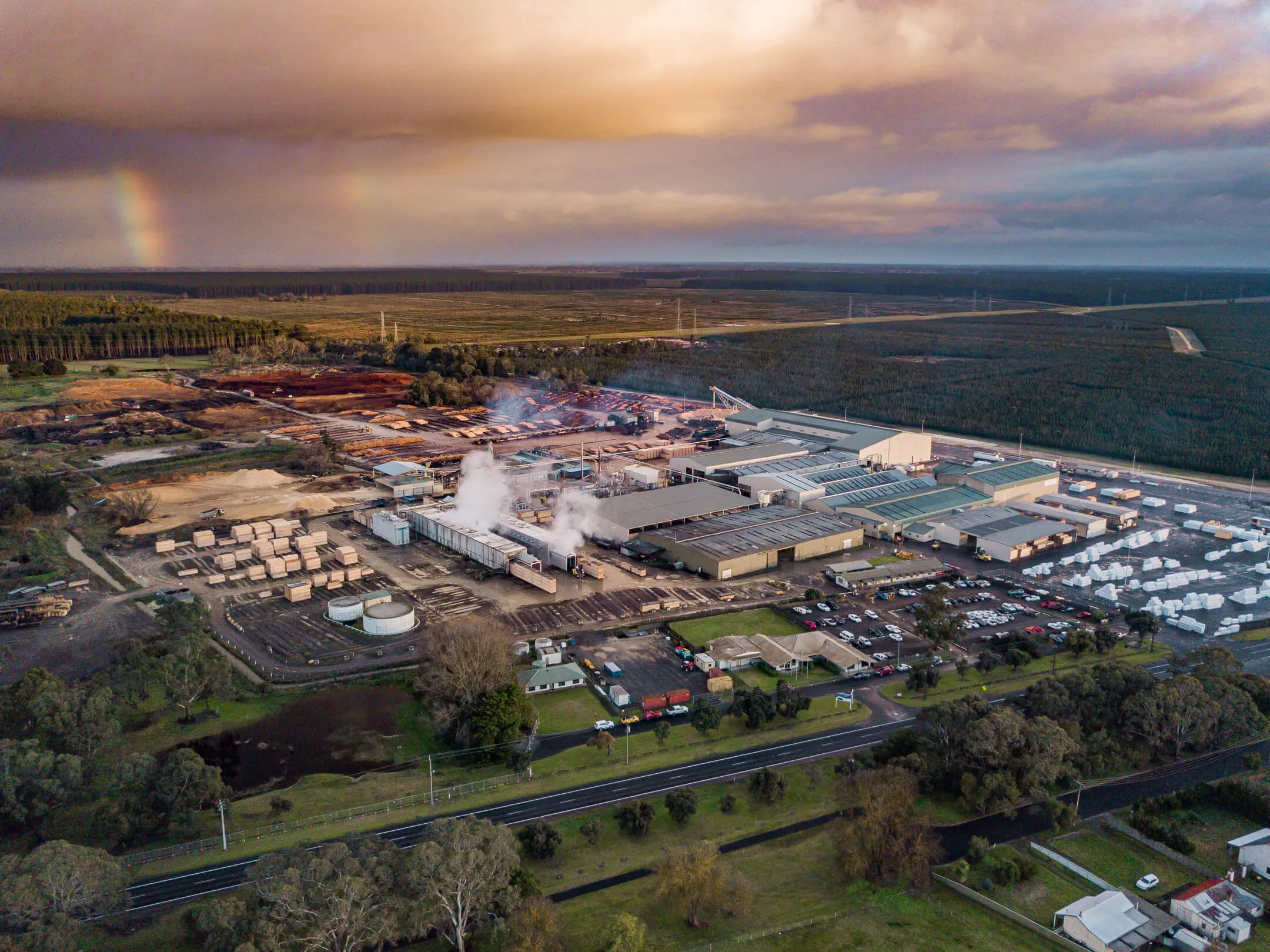 Tarpeena, South Australia
Our timber manufacturing facility in Tarpeena employs more than 200 people, making it one of the largest employers in the area and a key part of the local community.
Located on a 40-hectare site, the Tarpeena manufacturing facility has an estimated $180 million indirect economic impact on the community.
We have been progressively upgrading and improving the manufacturing facility since taking ownership, installing some of the most cutting-edge machinery in the industry to improve the quality of our products – such as lasers and acoustics to scan our timber to ensure the highest standards are met.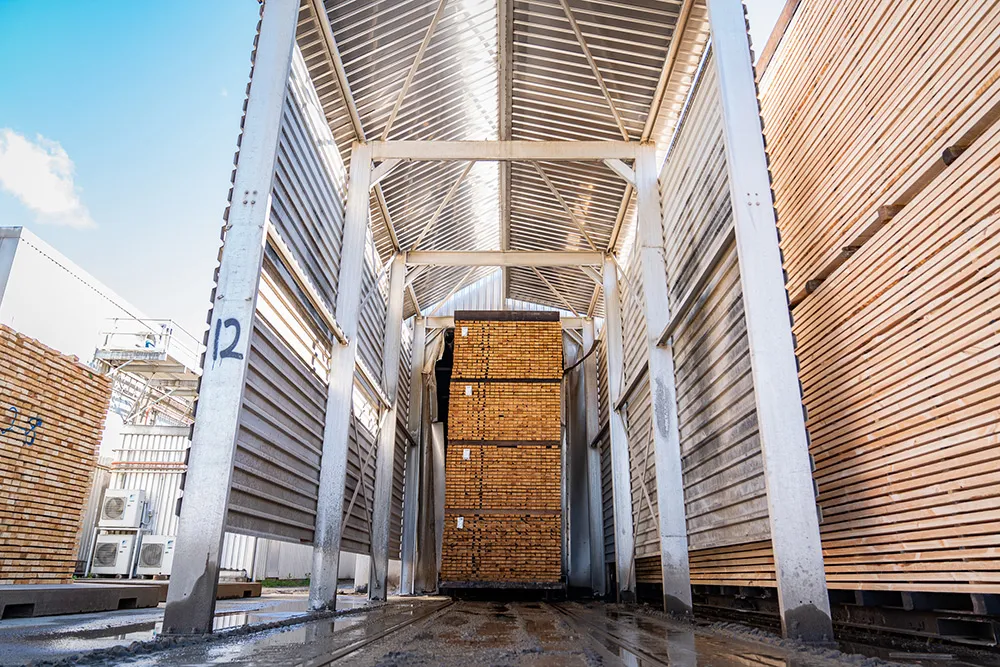 Tarpeena is also home to two Contraflow Kilns. The clever design uses two tracks to continually move the timber slowly through the kilns in opposite directions. The hot dry wood coming out of the kiln preheats the cold wet wood entering the kiln. It also uses the moisture coming off the cold wet wood and steam coming out of the centre of the drying section to recondition the dry wood as it comes out. This process is gentler and less stressful on the wood which improves its stability and quality.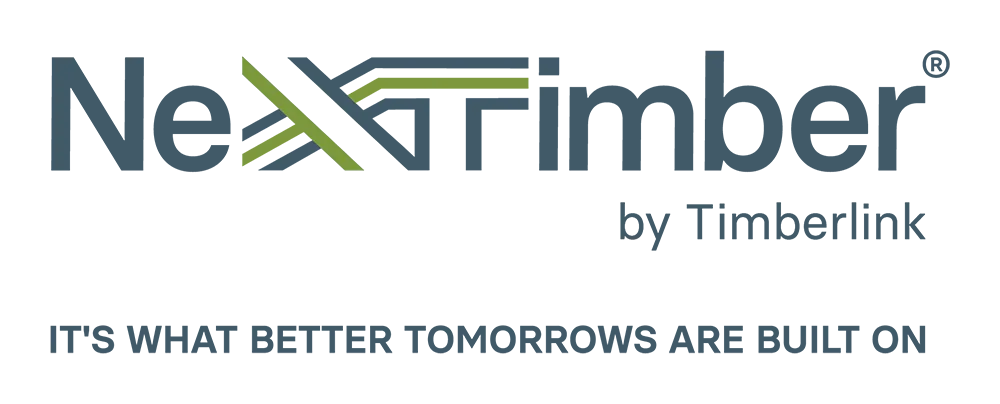 NeXTimber
We are very proud to be constructing a new manufacturing facility in Tarpeena to produce NeXTimber® Cross Laminated Timber (CLT) panels and Glue Laminated Timber (GLT) members. It will be the first combined CLT and GLT plant in Australia will help Australia become more self-sufficient by reducing reliance on mass timber imports, and assist in decarbonising the Australian construction industry by creating timber for buildings that can store carbon instead of creating more greenhouse gases.
Made from sustainably certified local Australian plantation pine that sequesters carbon from the atmosphere, NeXTimber CLT panels and GLT members provide the biophilic and environmental benefits of traditional timber but with the strength to support taller and more complex structures. Production of the NeXTimber range is scheduled begin in 2023.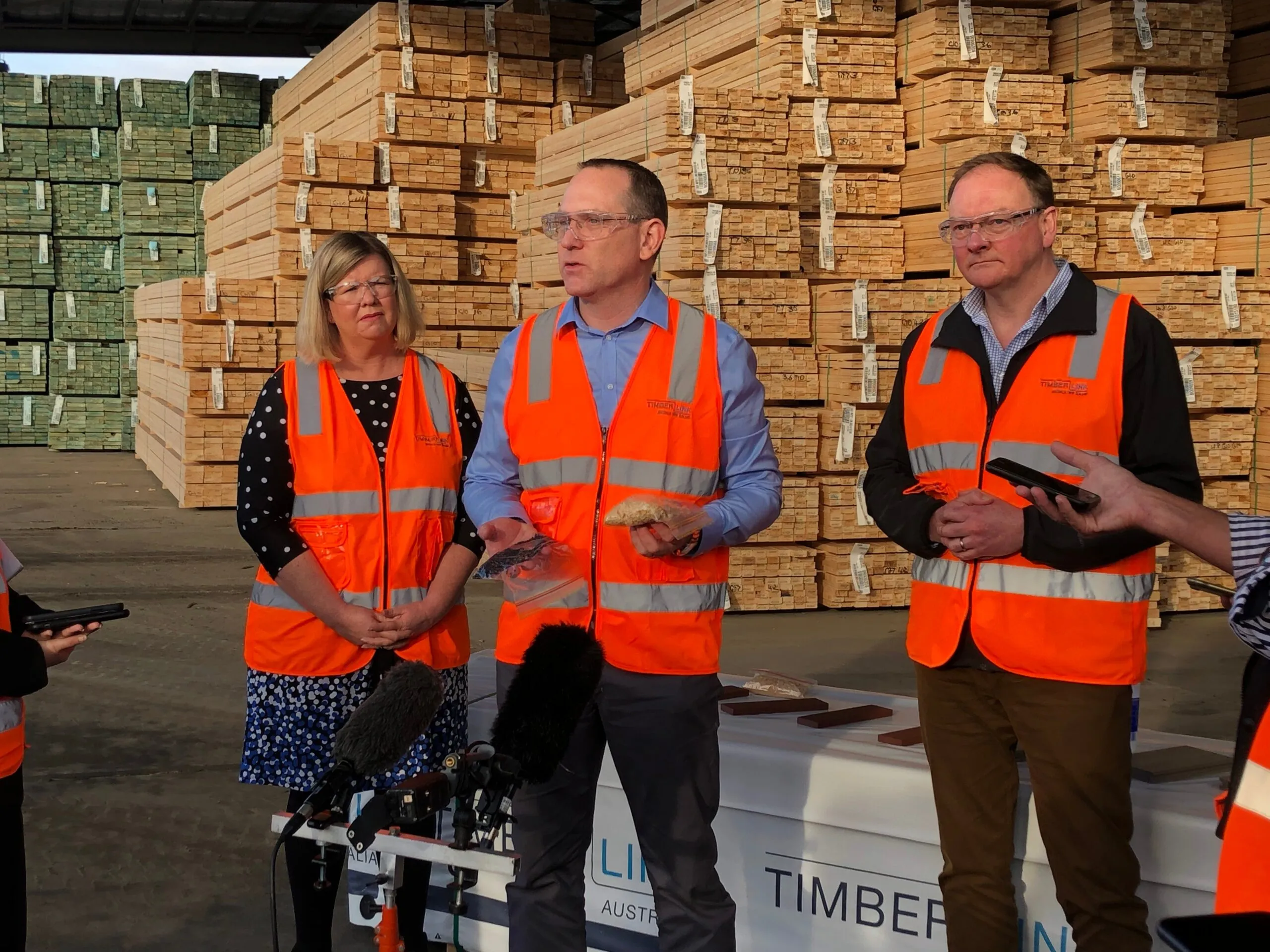 Wood Plastic Composite Products
In July 2021, Timberlink announced the construction of a 2,100 square metre wood-plastic composite (WPC) manufacturing facility at our Bell Bay site. This wood-plastic composite plant will upcycle plastic waste and plantation timber mill residues, producing decking and screening for commercial and residential applications. This technology will enable Timberlink to manufacture a wide range of WPC products over time.
The energy to power the plant will be sourced from Tasmanian hydro power and  a solar farm located on the roof of the new facility. Rainwater tanks will be installed to harvest rainwater which will be used for cooling in the manufacturing process.