New State-of-the-Art Weighbridges at Tarpeena
A great result for safety and mill direct customers
A new weighbridge has been installed at the Tarpeena site improving safety for both drivers and dispatch workers while boosting efficiency and accuracy. Dispatch and Scheduling Co-ordinator at Timberlink Tarpeena Conway Johnson said, "the new weighbridge is bigger and more sophisticated which has already seen significant benefits for us operationally."
The benefits include:
 Reduced gate to gate times, improving fatigue
 Management for drivers
 Easier, safer and more efficient traffic flow on site
 Live data from the weighbridge to the Despatch clerk
 Accurate weights measuring in 10kg increments
 The weighbridge is 38 metres in length (made to suit
 36.5m trucks ), and can take up to 120 Tonnes.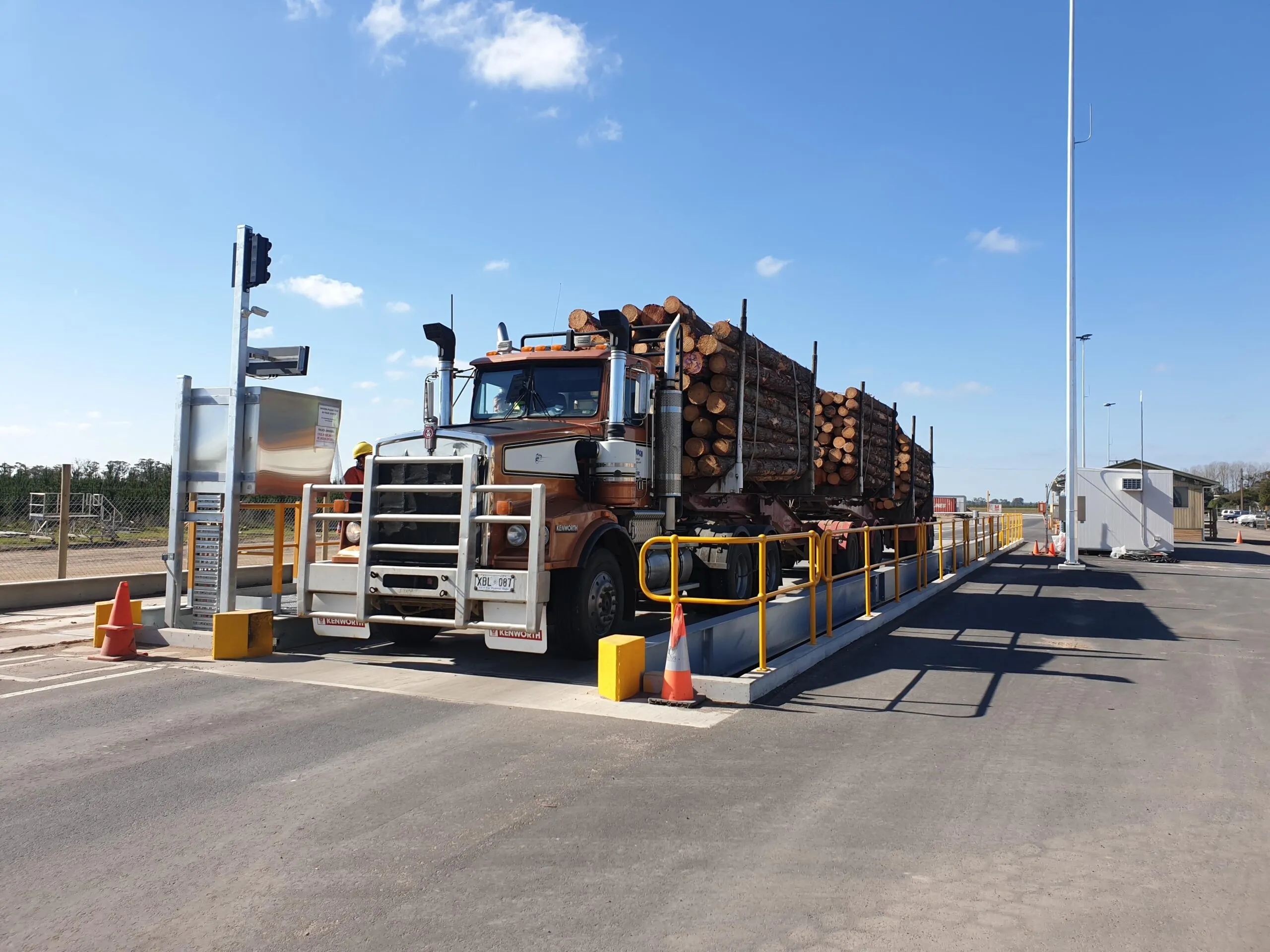 The weighbridge is registered with National Weights and Measures, is dual laned and has a state-of-the-art licenceplate recognition system (LPR) installed.
"The weighbridge has the ability to axle weigh, and this gives our trucking partners better clarity on what weights
are spread over all axle groups to ensure they don't exceed mass management laws and put undue pressure on each part of the vehicle", said Conway.
The weighbridge is just one component of the $90m investment at Timberlink's Tarpeena mill. The project is one of the largest ever in softwood sawn timber processing in Australia and will turn the Tarpeena site into a world-class timber mill. It will enable more efficient utilisation of the region's plantation pine timber resource, while increasing the processing capacity of the mill. Over 200 jobs are created during the construction phase, and the more than 200 permanent full-time jobs will be secured at the mill for the long-term. The construction began last year and is scheduled to finish in 2021.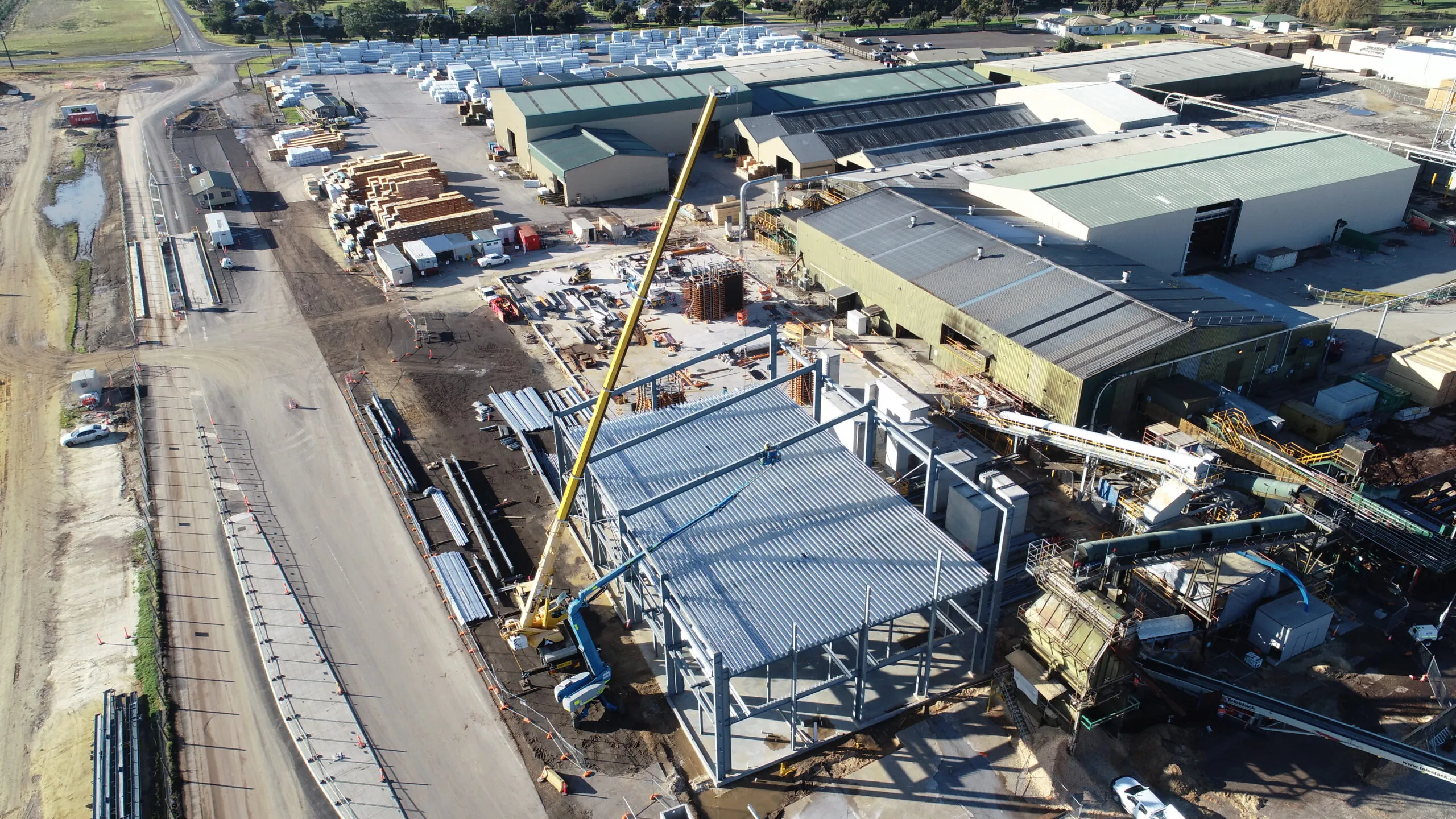 The new road system and weighbridge at Tarpeena from above
The weighbridge itself took about 7 weeks to construct from the laying of foundations to being commissioned as fully operational. And it has come at a great time as well, with the weighbridge attendants able to better control the driver stations to eliminate the touchpoints, so the drivers don't have to get out of the truck. This is particularly important with the social distancing required for truck drivers from interstate. The new system allows for the data from the weighbridge to be linked into the system live so that the dispatch staff can process paperwork without the need for physical handling.