How Timberlink Works with You
To become a leader in your field takes a number of key attributes, hard work, dedication, knowledge and the ability to adapt and innovate just to name a few. But talking to Andrew Clements of AAA it is clear what he and his father value most, relationships. "Definitely our relationships and service" says Andrew when asked what it is that has made AAA so successful. "We always try to lead the way with service and going all the way back with Dad, we always try to build good relationships with our customers and suppliers".
Colin Clements, Andrew's father, started AAA Trusses in 1986 with two employees in Narre Warren. It was so named to appear first in the phone book and it has since turned into a great Australian story in manufacturing, employing over 180 people over 5 different sites in Melbourne's South East. Recently, expansion has seen 2 new factories and offices opening up in Dandenong South to cater for trusses and frames.
The scale of the operation is staggering, AAA produce on average 150 roof trusses a week. That's more roofs per week than is built in the entire state of Tasmania each month.
Throughout AAA's expansion over the past decade, Timberlink has been their choice of supplier. Andrew says the reasons for choosing Timberlink are simple, "our values really align, relationships and service, it's really simple, Timberlink is just good to deal with".
Like AAA, Timberlink has expanded greatly over the past 5 years. Where other timber sawmill manufacturers across the nation have stagnated or reduced their output, Timberlink has invested tens of millions of dollars in capital and increased production by almost 50% at our Australian mills. On top of this Timberlink purchased a sawmill in Blenheim, on the New Zealand South Island, making Timberlink the only Australasian sawmilling business.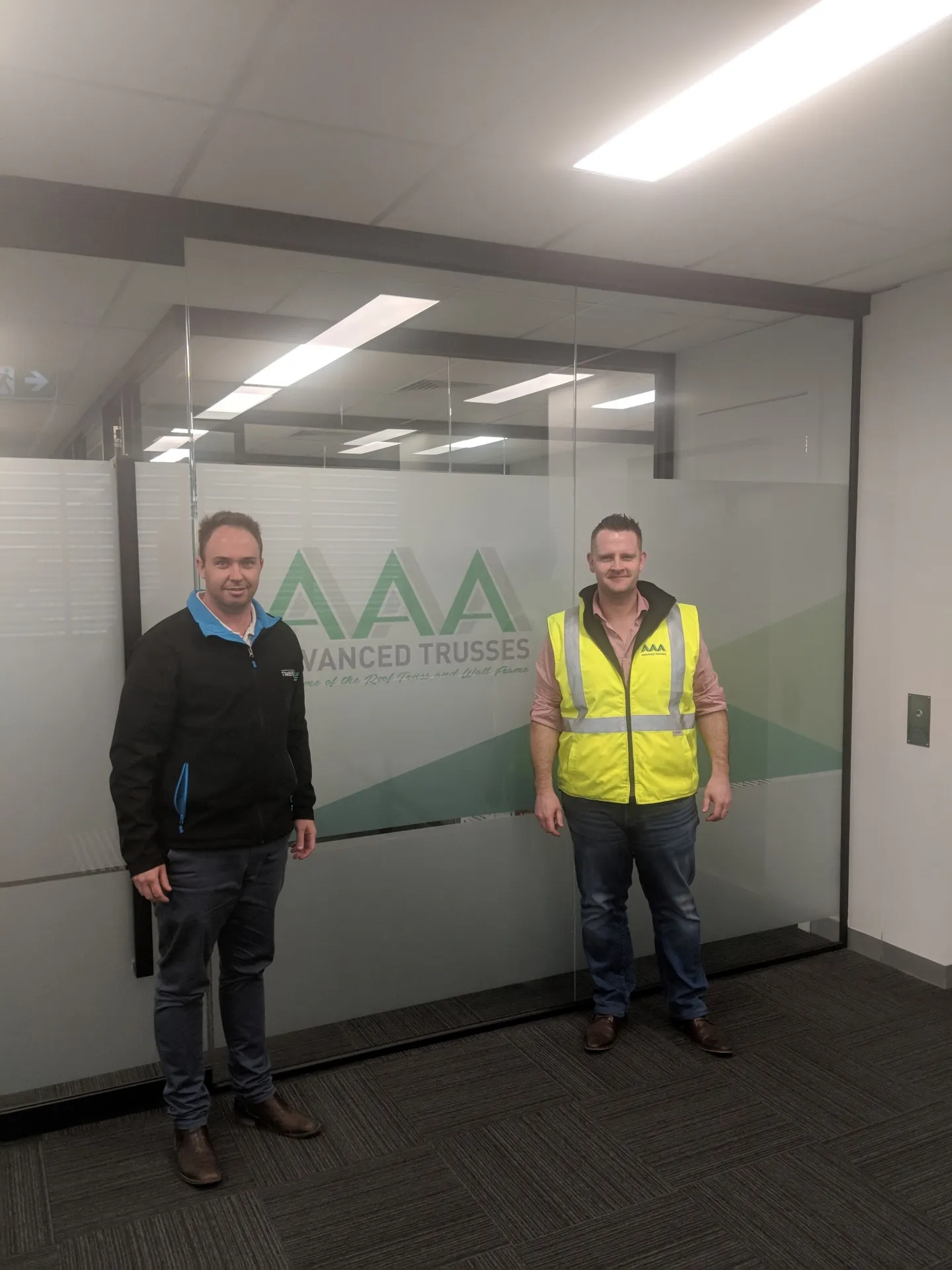 Despite this expansion Andrew says that Timberlink has never lost site of the importance of relationships. Sales manager Adam Watson visits AAA timber buyer Ian fortnightly and State Sales Manager Alan Holter has known Colin and Andrew for 10 years. Last year, Timberlink took Colin and Andrew to our Bell Bay mill in Launceston for a tour for some time away from everyone's day jobs to enjoy their relationship. Andrew was amazed to see the process from forest to finished product and said that even after spending his whole life working with timber, it gave him a better appreciation of the natural material. So much so that he wants to his staff to go on a mill tour as well. "I just want them to see how it becomes that product, so they can see the value in it, not just in a dollar sense, but to see that it grew from the forest and went through all this amazing machinery to get here".
Being an industry leader, the Clements are full of praise for the FTMA and their role in changing the culture of the industry. "Kersten Gentle and the team have done a fantastic job putting them on the map, which is really important because safety is so important, and the FTMA are a great help with compliance" Andrew said. "The industry has changed so much in the last 20 years, it's so much safer and the FTMA is a big part of that".
For the foreseeable future, Andrew is going to keep on doing what has served AAA so well in the past. Keep good relationships, offer quality service and keep the family owned model that has allowed the flexibility to change and adapt quickly.
Andrew and AAA rely on and trust Timberlink as their timber partner going forward. "They've grown with us and we appreciate the level of communication they have had with us in the shortage recently".
AAA are currently making 60 wall frames and over 4.5 kilometres of posi-struts per week on top of their truss business and have recently started making aluminium windows as well. They supply many of the big builders in Melbourne, including Porter Davis, Henley, Fairhaven and Boutique homes.
Like Timberlink, hundreds of families rely on AAA for employment and to help them build their homes. We're proud to be associated with this great Australian manufacturing business and see the prefab manufacturing segment as key to our future success.