Built Using Timberlink's FSC Certified Timber
The environmental impact of the resources we use, both in terms of materials and energy is becoming one of the key social issues of our time. David Sutton is building a home in Toorak in Melbourne and has committed to participating in the Living Building Challenge. He is an engineer by trade and is now Chairman of RayGen Resources, a renewable energy company.
The Living Building Challenge is a green building certification program and sustainable design framework that visualizes the ideal for the built environment. To date, there has been 8 projects that have taken up the challenge in Australia.
Timberlink is proud to be associated with both David and the Living Building Challenge by providing our sustainably sourced timber that is FSC certified. When asked about the reason they used Timberlink timber David replied, "It just has to be FSC".
Timber merchant Kane Upton from Upton's Building Supply's met us on site and explained the process of getting FSC timber as a supplier and keeping its accreditation. The packs must be delivered unbroken, such is the rigour of the FSC's certification, Timberlink delivered this timber from our Tarpeena mill. Kane uses Timberlink timber for all environmental builds and says it is a growing field. "10 years ago, you hardly ever heard of anyone asking about environmental certifications, it's a much bigger opportunity now and it's only growing".
The home is built with every environmental concern in mind. The house will be air tight to keep the temperature the same no matter where you are in the house, using circulation to flow between rooms. Any air that does come in will come from an underground pipe, so that it will be warmed underground in winter and cooled underground in summer before entering the home. The home will have triple glazed windows to save energy and all water will be recycled and treated on site.
The sourcing, creation and transportation of building materials places a major strain on our environment. That is why the Living Building Challenge has banned materials such as PVC, Silicon and MDF. Every piece of material has been accounted for, right down to the screws.
The home will create at least 105% of its own electricity needs as well as fitting in with its local environment architecturally. On top of this the home will produce at least 180 square meters of food each year with a chicken coup, bees nest and a garden rooftop.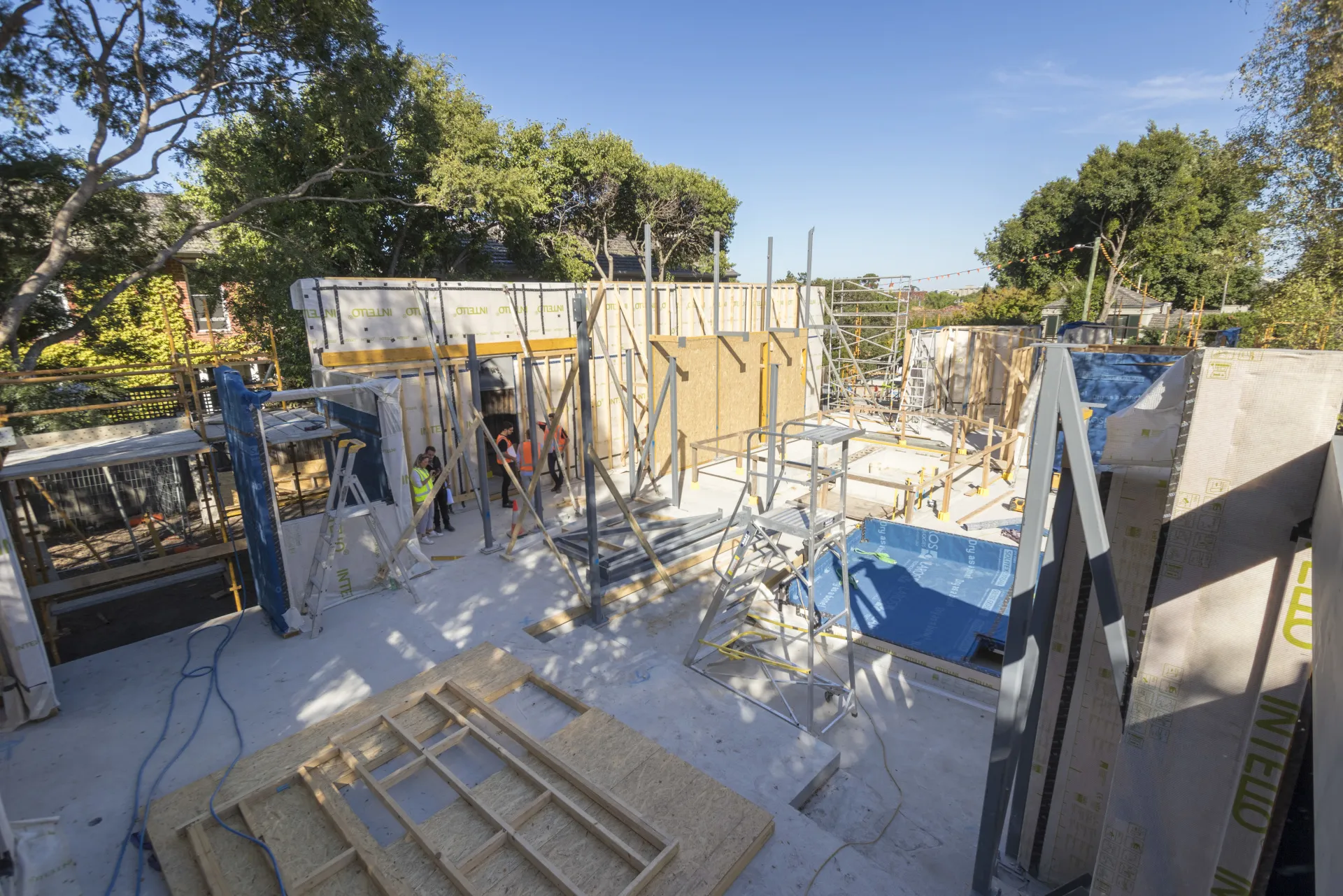 If all that wasn't enough David and wife Cate Sutton will also participate in community service each month.
David and Cate hope that their project doesn't end with them, David said that, "part of the reason for doing this is we want to make it as easy as possible or easier for others". This is why they are releasing all of the information from the build at the end of the project, including costings and methodology. The aim of this is that others will pick up tips and do what parts that they can reasonably afford to do.
We will check back in with David and Cate at the end of the build and let you know where you can find this information.
If you want more information on the Living Building Challenge go to their website https://living-future.org/lbc/
If you want more information on our Dual Certifications, including FSC, check out our website http://www.timberlinkaustralia.com.au/sustainability