We show you what CLT and GLT are and how this innovation will be a part of the building industry of the future
Timberlink is going to build a brand new CLT (Cross Laminated Timber) and GLT (Glue Laminated Timber) manufacturing facility in South Australia or Victoria in 2023. The Timberlink Board has approved the plans to enter the growing mass timber market and will build a state-of-the-art facility.
What is CLT & GLT?
CLT (Cross Laminated Timber) & GLT (Glue Laminated Timber) are thin pieces of timber glued together to make a super strong larger piece. GLT and Laminated Veneer Lumber (LVL) have been available in Australia for decades, whilst CLT has become popular in recent years.
GLT – pieces of laminated structural timber that are layered and glued on each other in the same direction. This gives GLT increased strength and so it is used mostly in structural beams or columns.
CLT –  pieces glued at a 90-degree angle to the layer above, giving the product strength in both directions. This gives CLT similar characteristics to a concrete.
Engineered timber products are increasingly being used in Australia and globally, particularly in midrise buildings due to a combination of factors, including cost-effectiveness, liveability, ease and efficiency of construction. This is especially important as population growth is driving greater urbanisation, with society creating a rise in demand for building with energy efficient, sustainable and carbon positive materials. Timber is the ultimate renewable offering the environmental benefits of a sustainable, carbon positive building material.
Our CEO Ian Tyson said "CLT and GLT products are used as the structural elements for building residential housing, medium density and high-rise timber buildings. With around half of all CLT currently used in Australia being imported and strong growth in demand expected over the next decade, this investment in local production is great news for Australian manufacturing, the forestry sector and Timberlink."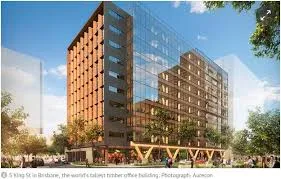 About the Plant
A total of 27 full-time permanent jobs will initially be created when the facility opens in 2023 rising to 50 at full output. A significant number of additional jobs will be created during the construction phase.
Timberlink will commence discussions with both state and federal Governments, to secure a location for the world-class manufacturing facility to be built in either South Australia or Victoria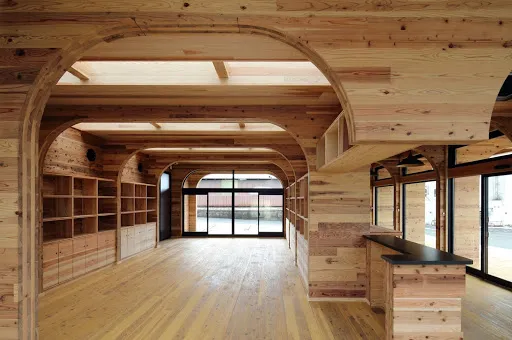 The significant investment will see the construction of Australia's second major softwood CLT plant and first combined CLT & GLT manufacturing facility. CEO Ian Tyson said this would place Timberlink at "the forefront of integrated forestry and softwood processing in Australia. Timberlink with its integrated forestry, production and market position is very well suited to play a significant part in this growing and dynamic market."
Ian Tyson went on to say that "this is a major and exciting next step for Timberlink. In the last seven years the company has heavily invested into its three softwood processing mills and expanded our market position. I am confident that now is the right time for the company to build on its strong foundations with this move into engineered timber, the building material of the 21st century and the ultimate renewable."