Indoor structural timber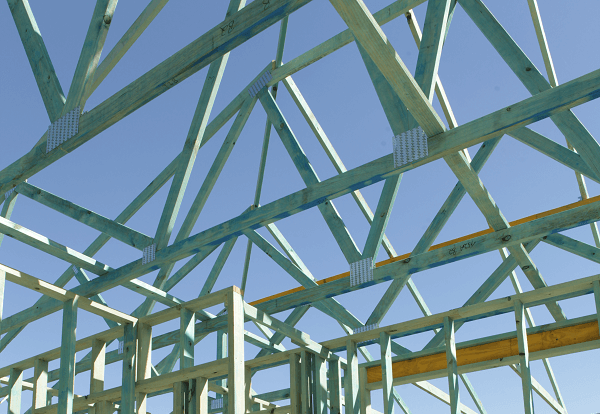 Timberlink produces a range of renewable untreated and termite-treated structural timber.
Timber framing is the Ultimate Renewable™
Made in Australia in accordance with Australian Standards from Australian grown plantation pine, you can be assured it's been sustainably sourced and made.
Our Timberlink Structural Framing is a highly engineered structurally graded product so it's suitable for use in internal load bearing applications. 
With a high strength to weight ratio, timber framing is easy to transport and work with on site or it can be prefabricated off site for maximum cost efficiency. Its flexibility also makes any future alterations and additions easier.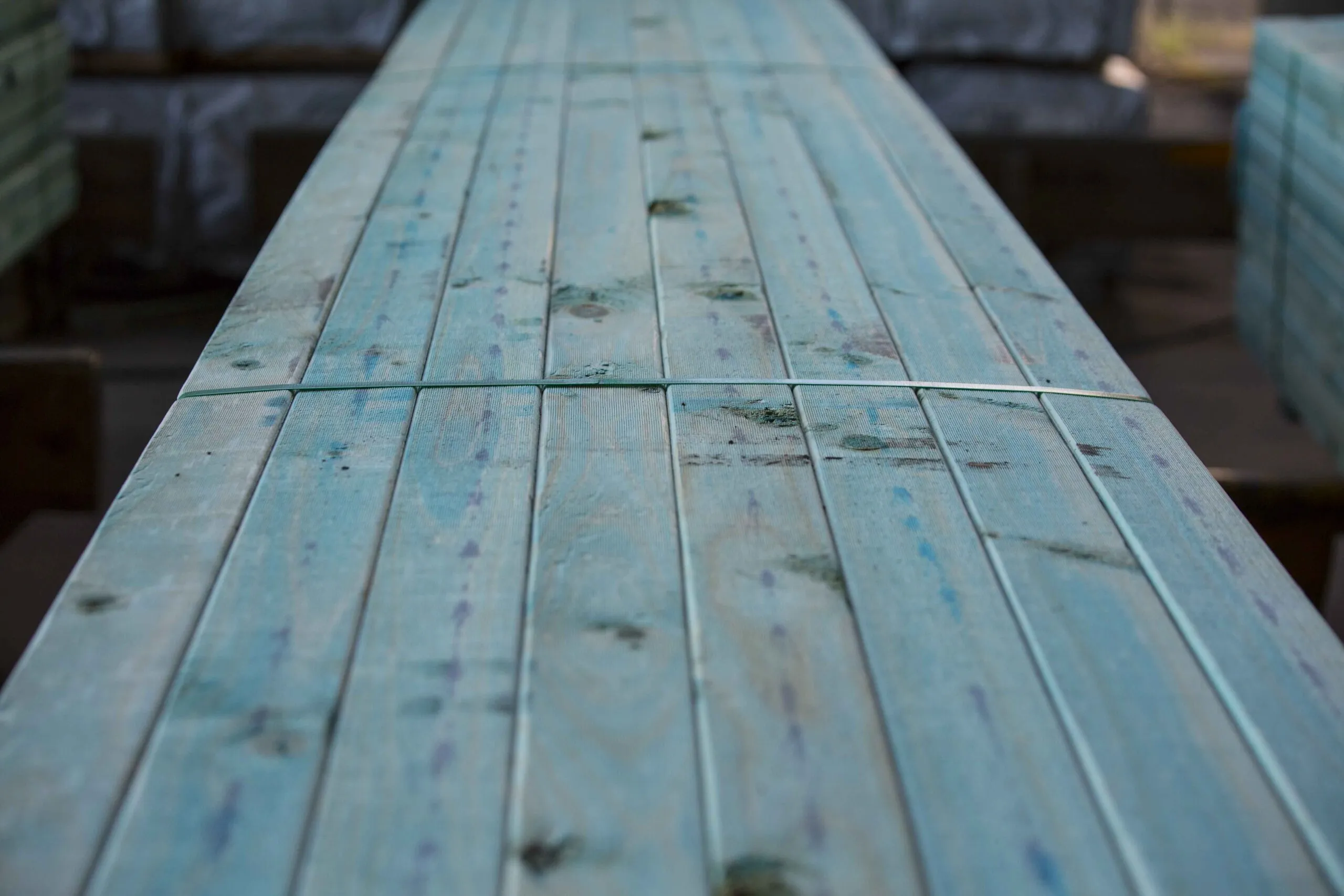 Termite and EHB Protected Timber Framing
Timberlink Blue is Australian grown plantation pine that has been treated to provide protection from termite and European House Borer (EHB) attack.
If you are building in a termite or European House Borer (EHB) risk zone Timberlink Blue is the simple, cost effective, and renewable solution for protecting the structure of your home.
Timberlink Blue is our structural house framing range with the addition of guaranteed termite and EHB protection. The price difference between protected and unprotected plantation framing is small. Typically, the cost of treatment is less than two percent of the value of the average house and land package: a small price to pay for 25 years' peace of mind.
Timberlink Blue is suitable for use in termite affected areas south of the Tropic of Capricorn. Always check with your council or local building authority to determine whether you need to use termite-treated framing. If building above the Tropic of Capricorn, H2 or better treated framing such as Timberlink Green should be used due to the different termites found there.
If you are in Western Australia, you need to check if you are building in a European House Borer (EHB) restricted movement zone (RMZ). If you are, the Agriculture and Related Resource protection (European House Borer) Regulations 2006 require the use of pine that has been treated to hazard level H2 (H2F included) or higher or non-EHB prone wood. This makes Timberlink Blue an ideal choice for roof framing when building in WA.
Indoor Structural Timber Range
Timberlink's range of indoor structural timber includes untreated and termite-treated options.

All sizes may not be available in all grades.
Full range may not be available in all states.
Sizes (mm)
70x35, 90x35, 120x35, 140x35, 190x35, 70x45, 90x45, 120x45, 140x45,190x45, 240x45, 290x45
Lengths (m)
2.4 to 6.0 in 300mm increments
Grades
F5, F7, MGP10, MGP12, Limited availability of MGP15
Timber Structural Grades
Timber used in a load bearing application needs to have a stress grade. At Timberlink, we manufacture F5, F7, MGP 10, MGP12 and MGP15 stress graded products and invest in the latest technology to ensure our timber is graded accurately and consistently.
Grade Substitution
The structural properties of Timberlink MGP10 exceed the requirements for both MGP10 and F7 grades so if a design compliant with AS1720.1:2010 specifies the use of F7 graded timber, Timberlink MGP10 can be substituted.
Normal bright steel nails and fixing plates recommended

Keep timber covered and minimise outdoor exposure before use

Store timber on gluts off the ground

When handling and cutting any timbers it is advisable to wear a dust mask, goggles and gloves