Graduates & apprenticeships
Jumpstart your career in an innovative, responsible and sustainable organisation.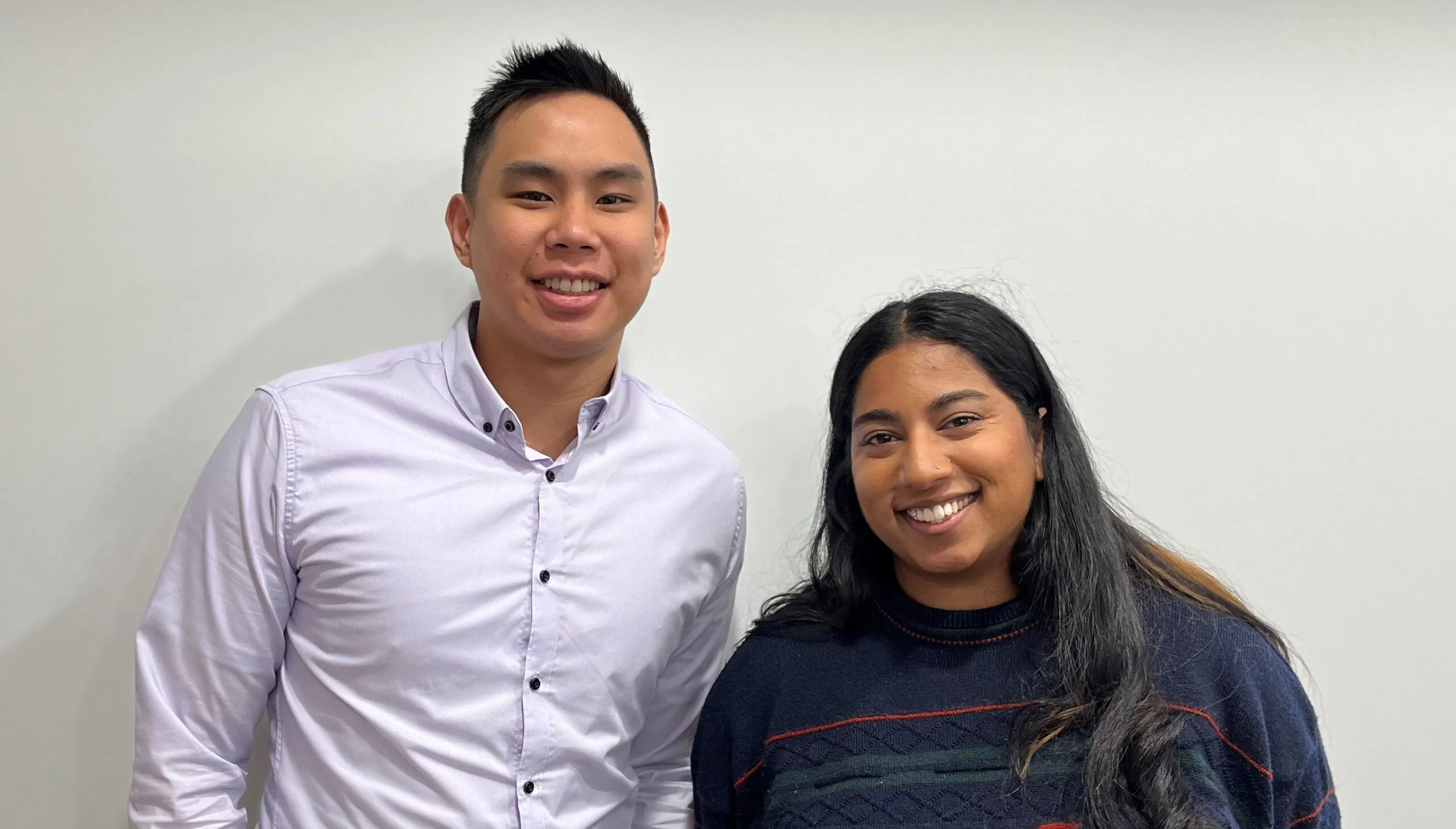 Graduate Program
As part of our five year plan, Timberlink has identified the need to broaden our focus on entry level capability and as a result, launched the first iteration of our Graduate Program in 2022. Timberlink's graduate program is designed to provide an opportunity for students who successfully complete a tertiary degree to join Timberlink and gain practical experience across all areas of the business, resulting in graduates continuing in the business beyond their graduate program in permanent, full-time positions, continuing to add value to the ongoing success of the business.
Timberlink partners with local universities such as Swinburne, UniSA and UTAS depending on the discipline and location, and is committed to continuing to build local relationships with education institutions at all levels.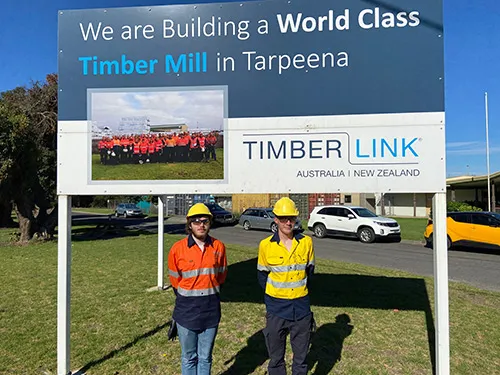 Apprenticeship Program
Engagement with students and schools is at the forefront of Timberlink's manufacturing sites, with a passion and desire to grow and develop local talent with the view of long-term careers for students in their respective regions. Timberlink's apprenticeship program, which has been in place for over 5 years, creates opportunity within the trades space in areas such as electrical, mechanical, wood machinist and saw doctoring, with multiple opportunities available every year to help support the continued growth of our business.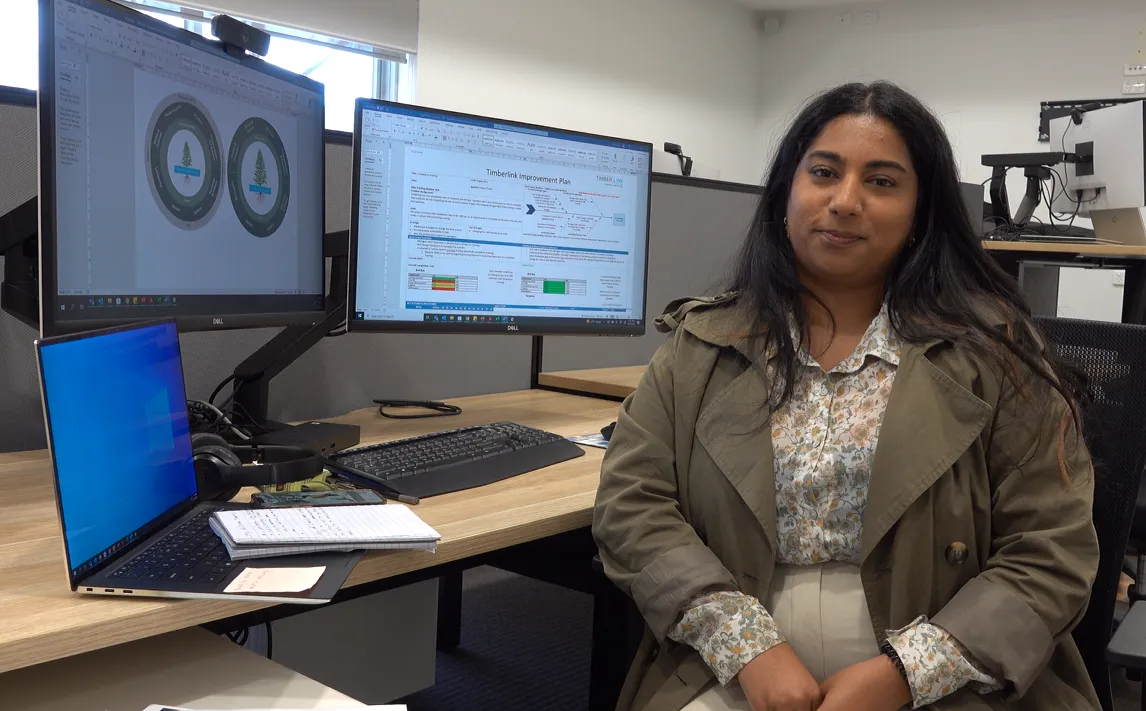 "I chose Timberlink because of their commitment to sustainability and the community."
Angela Dass, 2022 Graduate Program