Timberlink and United Building Products Trade Centre – A true partnership
United Timber and Timberlink are bringing the best service through great relationships to the NSW South Coast. Being approachable and personable as a growing business is always a challenge, but United Building Products is a much-loved family owned business that
keeps its loyal customers while taking on the big guys. Still family operated and owned, United Building Products is located at Albion Park on the NSW south coast. They service the Illawarra, South Coast, Southern Highlandsand Sydney regions, and of course they use Timberlink timber.
United Building Products Trade Centre's experience ensures expertise in buying and industry know how. Service and relationships are key to United, just like at Timberlink. "Our mission is to be the number one destination for building products within the Illawarra and broad, catering for all builders, renovators and D.I.Y" says Trade Manager, Lucas Armstrong. It's a lofty goal with increasing competition but one Lucas is sure they can do with the right attitude and partnerships.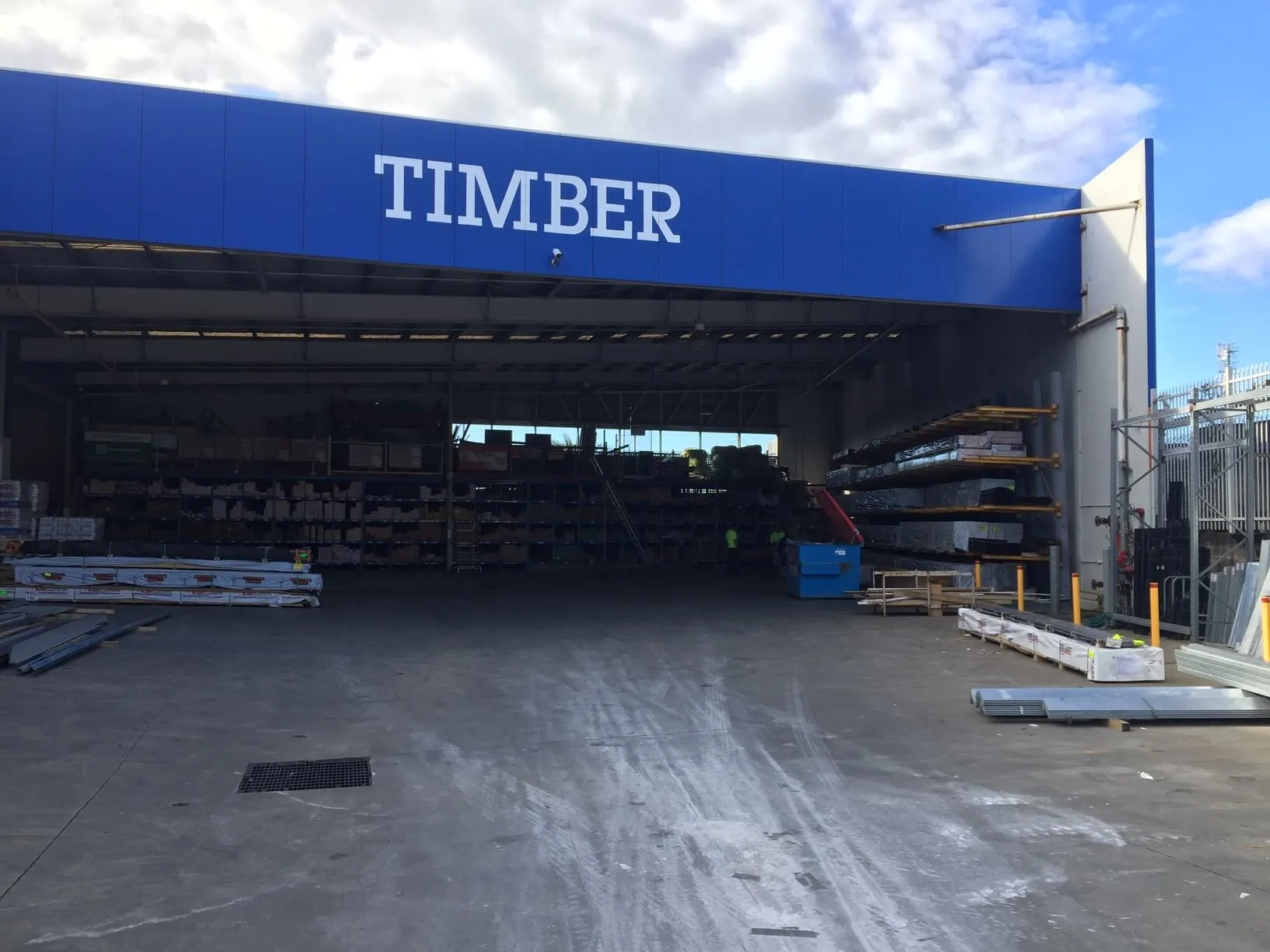 United opened its doors in 1989 under the ownership of 2 brothers, Nick and Steve Grozdanov who still remain heavily involved with the business. Lucas started with United way back in March 2005 and has undertaken a vast array of positions, including 'Trade Desk, Internal Sales, Showroom Selection Centre, Dispatch, on the road Sales Representative and in my current role for the past several years as Trade Manager.' "We have a great number of staff who have been with United for a long time. One staff member has clocked over 30 years, a few have clocked over 20 years with multiple staff over the 15-year mark. With that low turnover of senior personnel, it also adds to the sense of family belonging." "We employ over 40 people within United and a lot of our employees have been with the company for a significant amount of time, no staff member is just another number." Another advantage is that they are not governed by head office. They can focus on the regional needs of their customers. "Mark Hogan the Store Manager and I run the business how it needs to be run on a daily basis." Timberlink has opened an office and distribution centre in Sydney, to help us best service the NSW market. Timberlink is known for its investment in service with dedicated Account Managers and Customer Service teams.
"Lucas loves the overall sense of closeness you can only get with a family business" "United has had a long-standing relationship with Timberlink and my personal dealings with the business have been for the last 9 years" said Lucas. "I deal with the Sydney based team and we have always found them to be of great assistance." "Timberlink have always had good representation on the road and that has always been backed up internally with great office staff." The benefits of using Timber are stacking up; easy to use and modify, ease of use for downstream trades, low embodied energy. Perhaps most notably Lucas reckons that people are starting to think about the environmental impact of their
building materials. "In this day and age peoples mind sets have changed and continue to change for the better. Nowadays people are more concerned with the environmental impact. For us that means across our scope of products, there has been a shift for more environmentally sustainable products over recent years, including timber."
Like at Timberlink, the number one priority for United is to keep staff safe. "Everybody in all industries should feel safe within their workplace and know that they are going home to their families at the end of their shift." At Timberlink we have undertaken the HOME SAFE program, to help get our staff home safe, every day. We're proud to work with customers like United who value safety as highly as we do at Timberlink.
As for what is next for United Building Products, Lucas says to watch this space. However big their plans, Timberlink will be there to service them. With the business in the midst of a $100m mill upgrade program, Timberlink is investing in the renewable future. So we're excited to grow together with United. "It's been very rewarding to see our business develop and grow with these generations…. All of us are in the journey
together" said Lucas. There really is a family feel at United Building Products.